Toddler Gold
CREATIVE Gold is a specially prepared whole milk powder-based formula suitable for most toddlers 12 months of age or older. It contains easy to digest whey protein and includes Nucleotides, DHA and ARA for healthy physical, mental and immune system development. This product comes provided with the required measuring scoop, feeding table and full preparation instructions.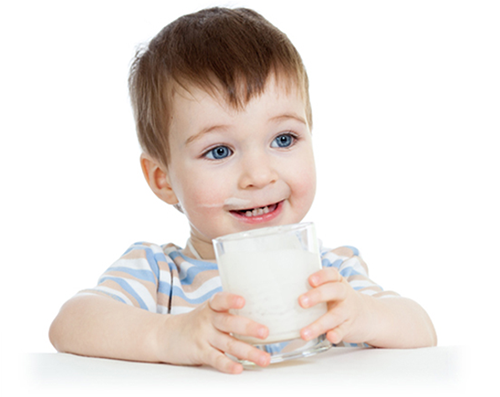 Ingredients
MAIN INGREDIENTS: Milk Solids (Skim Milk, Lactose, Whey Protein, Full Cream Milk), Vegetable Oil Blend, Fructooligosaccharide, Soy Lecithin, Fish Oil (DHA), Arachidonic Acid, Taurine. MINERALS: Calcium Carbonate, Magnesium Chloride, Ferrous Sulphate, Zinc Sulphate, Copper Sulphate, Manganese Sulphate, Potassium Iodide. VITAMINS: Sodium Ascorbate, Cholene Chloride, Vitamin E, Niacin, Vitamin B12, Vitamin B6, Vitamin A, Vitamin B1, Calcium Pantothenate, Vitamin K1, Vitamin D3, Beta Carotene, Vitamin B2, Folic Acid, Biotin.
Nutritional Information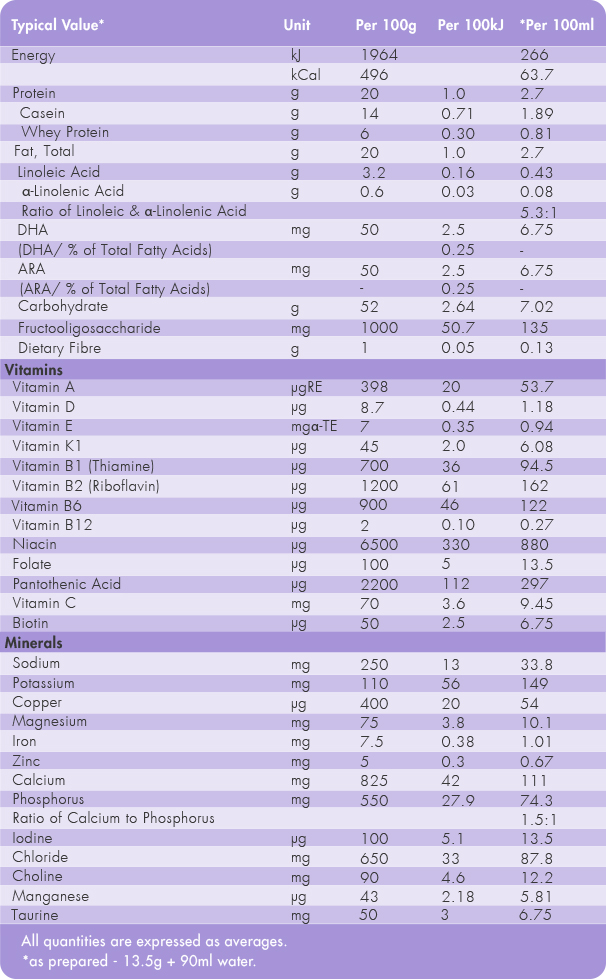 Preparation Method
Each bottle should be prepared individually. If a bottle of made up formula is to be stored it must be refrigerated and used within 24 hours. We strongly recommend that you make up each individual bottle at the time it is required for feeding by closely following these 6 easy steps: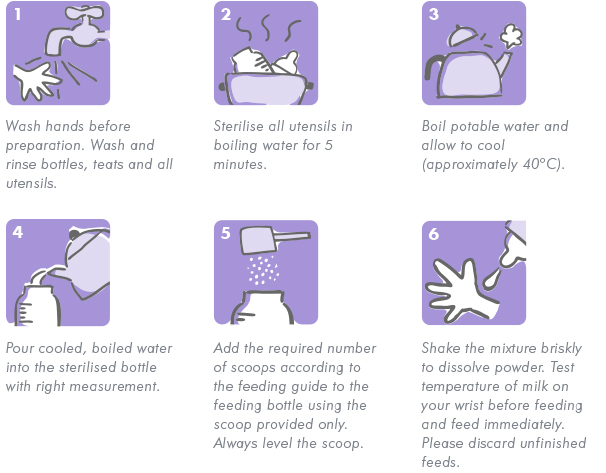 Warning: please follow these instructions exactly. Prepare bottles and teats as directed. Do not change proportions of powder unless advised to do so by a qualified health care professional. Incorrect preparation can make your baby ill.
Feeding Guide